We are excited to be working with young up and coming actors this year.  We have been staging events over the past five years that have been predominantly geared to adults.  However, now we have an opportunity for younger stars to participate in a full-scale musical production made up of their peers.

Although the summer months can be quite hectic for families when dealing with schedules because of summer trips, SPG has designed four different two-week sessions for parents to choose from when registering children:
F.A.Q.'s
What show is being taught at each session?
Session 1: Willy Wonka KIDS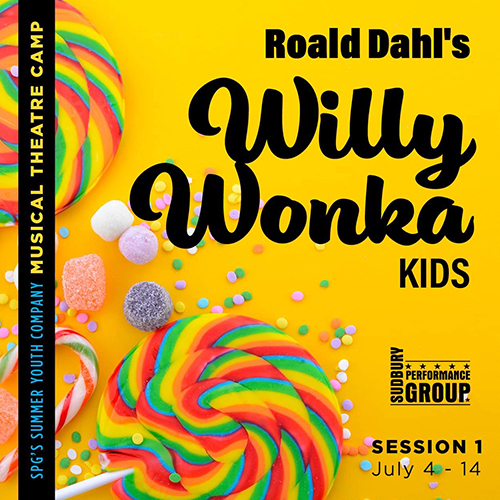 Roald Dahl's Willy Wonka KIDS follows enigmatic candy manufacturer Willy Wonka as he stages a contest by hiding golden tickets in five of his scrumptious candy bars. Whomever comes up with these tickets will win a free tour of the Wonka factory, as well as a lifetime supply of candy. Four of the five winning children are insufferable brats, but the fifth is a likeable young lad named Charlie. The children must learn to follow Mr. Wonka's rules in the factory — or suffer the consequences.
Session 2: Disney's The Aristocats KIDS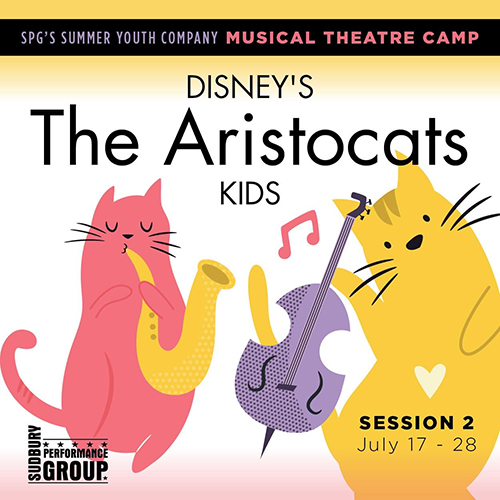 In the heart of Paris, a kind and eccentric millionairess wills her entire estate to Duchess, her high-society cat, and her three little kittens. Laughs and adventure ensue as the greedy, bumbling butler pulls off the ultimate catnap caper. Now it's up to the rough-and-tumble alley cat, Thomas O'Malley, and his band of swingin' jazz cats to save the day.
Session 3: Disney's The Jungle Book KIDS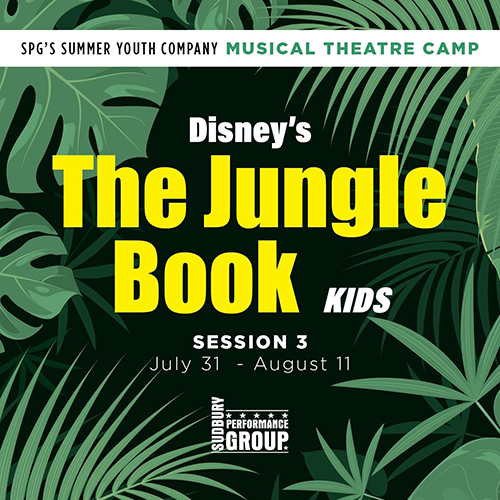 Banished by the ferocious tiger, Shere Khan, a human boy named Mowgli and his panther friend, Bagheera, are on the run in the deepest parts of the jungle. On their journey, the two meet a sinister snake named Kaa, a herd of elephants and a giant bear named Baloo. After surviving a dangerous encounter with a band of monkeys led by King Louie, Mowgli and Bagheera are forced to run for their lives. Our heroes must rally their fellow animals into battle and restore peace throughout the jungle.
Session 4: Mean Girls Jr.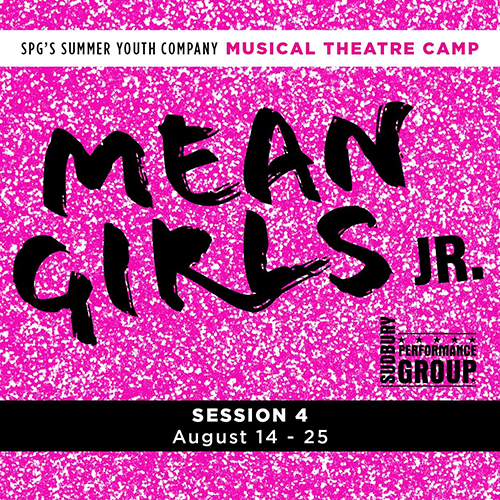 Cady Heron may have grown up on an African savanna, but nothing prepared her for the wild and vicious ways of her strange new home: suburban Illinois. How will this naïve newbie rise to the top of the popularity pecking order? By taking on The Plastics, a trio of lionized frenemies led by the charming but ruthless Regina George. When the lines between the real Cady and her Plastic self get blurred, she must find her way back to herself and her true friends.
The camp will take place at the Ukrainian National Federation Hall on Frood Road.
Camp runs Monday through Friday from 9-4, however, children can be dropped off as early as 8.30pm and picked up as late as 4:30pm